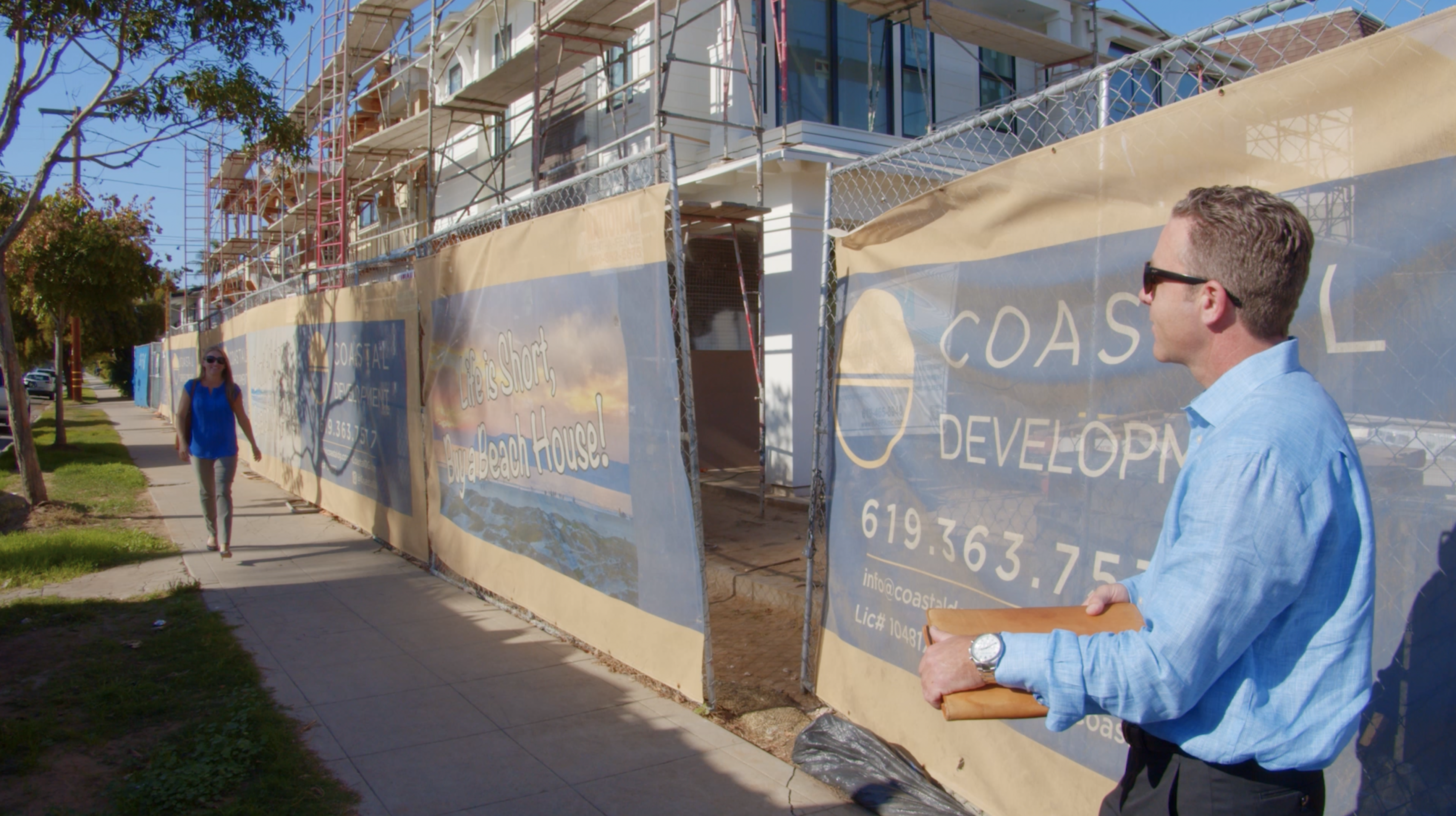 Jamie Tuckey is committed to providing the most comprehensive and distinguished real estate services within the Greater San Diego Coastal real estate market. As a native, he truly loves the area's lifestyle and offers a more comprehensive, in-depth perspective into the current trends within the distinctive communities, particularly spanning Coronado, Imperial Beach, Del Mar, Cardiff, Solana Beach, La Jolla and Carlsbad.
Through his valued counsel and expertise in the Acquisition and Marketing of Residential, Luxury, Condominium, Investment Properties and Land, his trusted counsel, acute discretion and thorough and proficient representation is highly valued.
With a smart, solution-oriented, consultative approach, Jamie takes great care to educate and advise his clients. In being extremely knowledgeable about the code, permitting and zoning regulatory elements, he accurately addresses each important issue of the transaction and skillfully implements a highly strategic, fiduciary and cautious approach. Whether its showings for a property, being highly meticulous in monitoring and analyzing the specific trends of the region, doing diligence on issues sited in the title report or conducting further research to disclose all facts that may affect or influence a property; Jamie brings all the elements perfectly together with a positive result.
Jamie excels at creating dynamic marketing campaigns across numerous digital platforms and websites. In applying his valuable blend of experience and rich expertise in digital, software and web technologies, he continually adapts his strategies to capitalize on the very best of Compass' technology, current market data and new marketing applications.
Jamie's clients trust in his integrity and insight and value his timely guidance and expertise in addressing all aspects of the transaction with professional competence. He is very thorough in providing constant communication about each important detail of the transaction and is always extremely attentive, accessible and responds promptly to his clients. His attention to detail, consistent follow through and determination to indulge his clients with sophisticated, first class service sets him apart. Jamie is truly dedicated to providing an unprecedented depth of real estate expertise in bringing his clients' real estate dreams to life!
Contact Jamie now to serve you and your personal real estate interests.
READY TO BUY OR SELL A PROPERTY?