Solana Beach is a very special coastal area located in the North County of San Diego.  It is located between Del Mar and Encinitas and stretches eastward back to Rancho Santa Fe.  The hilly terrain is varied as are the orientations of the lots so there are many views, valleys and niches available within the Solana Beach real estate market.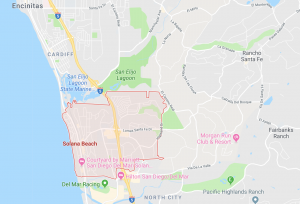 Below are live, interactive graphs that show the current average sold price by property type and the average sold asking price versus sold price.  These graphs indicate the general affordability of the Solana Beach real estate market as well as the current demand.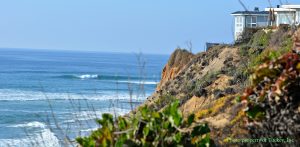 Solana Beach offers its residents a nice array of retail and commercial options that spread across the entire area.  There are the shops and restaurants that string down the Coast Highway, then there are the more mall-like collections of markets and grocery markets located closer the 5 freeway.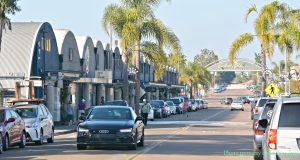 At the south end of Solana Beach lies the Del Mar Fairgrounds which hosts the annual San Diego Fair, the Del Mar Horse Races, and various musical and cultural events throughout the year.  You can see other activities and amenities here at the Solana Beach City Website.  And of course there are the beaches of Solana Beach, many of which are highly privatized due to the high bluffs.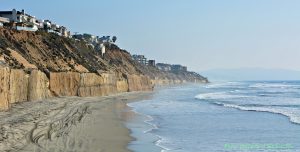 Let Jamie Tuckey guide you through Solana Beach real estate:
Or start your search into Solana Beach real estate listings:
Or look further into live Solana Beach real estate statistics:
READY TO BUY OR SELL A PROPERTY?