La Jolla real estate offers some of the most valuable coastal homes in San Diego and a wonderful mix of coastal lifestyle options.  The hilly natural terrain of La Jolla lends itself to privacy and views and the slow development of the coastal area means much of the original character of the area remains.

La Jolla real estate covers a very broad range of price points across a large diversity of areas and development types.   Condos start near $500,000 and single family homes can exceed $20M.   La Jolla residents enjoy a very central coastal location that lies within quick range of the 5, 805 and 52 freeways.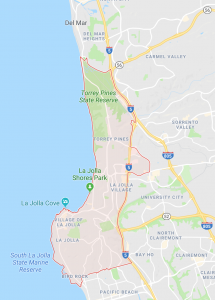 Conditions of the La Jolla real estate market over the last 5 years can be seen in the interactive graphs below.  You can see the average price by property type and the average accepted price versus asking price also by property type.
La Jolla is home to important educational institutions and a variety of businesses in the areas of lodging, dining, shopping, software, finance, real estate, bioengineering, medical practice and scientific research.  The north side of La Jolla offers San Diego's largest beach-front state park, Torrey Pines State Park, as well as the PGA golf course Torrey Pines Golf Course that hosted the 2008 US Open and is a normal stop on the PGA tour.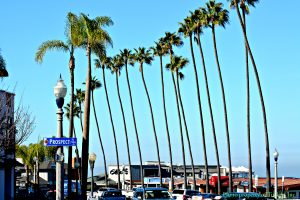 La Jolla real estate offers an unmatched mix of very high quality coastal locations much due to La Jolla's winding coastline that creates numerous unique coves and points that further privatize its beach-front neighborhoods, views and streets.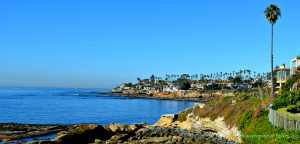 Are you curious to learn more about where you fit in to the La Jolla real estate picture?  Let Jamie Tuckey guide you through your La Jolla real estate options….
Or start your search into Encinitas real estate listings:
Or look further into live La Jolla real estate statistics:
READY TO BUY OR SELL A PROPERTY?