Point Loma real estate sits on a very unique coastal formation, lending itself beautifully to ocean and bay views, pristine weather and exceptionally convenient access to the downtown San Diego area.  The ocean-facing side of Point Loma is called Sunset Cliffs and the bay-side area is spread across Las Playas, Liberty Station and Loma Portal.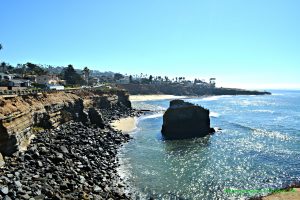 The zoning in the Sunset Cliffs area of Point Loma real estate offers larger lots and a conservative approach to density and development so the majority of homes on the hill have some degree of ocean views.  It is debatable what altitude lends itself to the best view, but you will have choices and your home will be good-sized on a larger lot.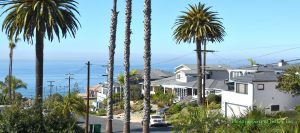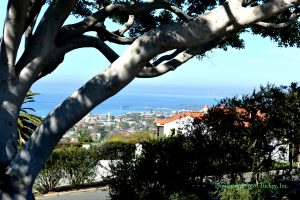 Below you can see the average sold price point and the average sold price versus asking price.  These live graphs give you a better sense for the current affordability and demand.
Are you curious to learn more about where you fit in the Point Loma real estate picture?  Let Jamie Tuckey guide you:
Or start your search into Point Loma real estate listings:
Or look further into live Encinitas real estate statistics:
READY TO BUY OR SELL A PROPERTY?